Machines de moulage par injection pvc 750 tonnes
1. Bole pvc f
Eatures:
1. Le dispositif de préparation et le dispositif d'injection sont contrôlés proportionnellement, en outre, la vitesse, la capacité du matériau et la pression sont réglables, ce qui garantit la qualité des produits
2. les personnes sont libres de choisir des postes de travail selon les différentes exigences de production
3. Notre principal avantage est que la vitesse de rotation de la vis est plus rapide, nous utilisons également une double commande proportionnelle, une pour la vitesse de commande, l'autre pour la pression de commande.
2. Instructions du produit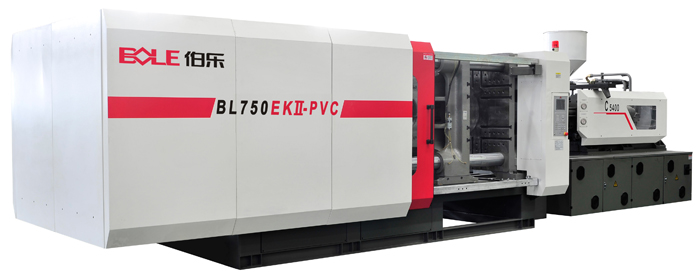 Bole structure de serrage centrale
■ 100% d'utilisation de la force de serrage, 10% -20% plus élevé que la structure à bascule traditionnelle.
■ Moins de possibilité de flash, enregistrez le travail de découpe rapide.
■ Économisez 2-5% de matériaux.
■ Offrez une bonne protection aux moules, aux platines et aux barres d'attache.
■ Course d'ouverture 10-20% plus longue.
Injection

unit

Unit
BL750EKII-UPVC
Screw

diameter

mm
85
90
Screw

L/D

ratio

21.2
20
Swept

vloume

cm

3

2840
3185
Shot

weight(upvc)

g
3408
3822
Shot

weight(upvc)

oz
120
135
Injection

pressure

Mpa
188
168
Injection

rate

cm

3

/s

527
591
Plasticzation capacity (upvc)
g/s
104.4
121.5
Maximum

screw

stroke

mm
500
Maximum screw speed
rpm
96
Clamping

unit

Clamping

force

kN
7500
Opening

stroke

mm
1050
Space

between

tie-bar

(HxV)

m

×

m

1060 X 960
Minimum mould height(T-slot)
mm
450
Maximum mould height(T-slot)
mm
950
Maximum

daylight

mm
2000
Ejector

stroke

mm
270
Ejector

force

kN
152
Number

of

ejector

pin

pc
21
Power

unit

System

pressure

Mpa
16
Pump

motor

kW
37+37
Heating

capacity

kW
50
Number

of

heating

zones

5+1
Number of

cooling

fans

5
Others
Oil

tank

capacity

L
1000
Machine

dimension(LxWxH)(Apr.)

m×m×m
9.6 x 2.9 x 2.7
Machine

weight(Apr.)

Ton
25
3. Cas clients
Machines de moulage par injection pvc


4. À propos de Bole Machinery
Bole Machinery a repoussé la nouvelle série de moulage par injection, nouvelle série électrique-hydraulique de deux machines de moulage par injection de platine et machine de moulage par injection électrique complète avec l'appareil de la technologie européenne de premier plan et l'innovation autonome pour faire face à l'avenir. Le mélangeur à moulage par injection, appliqué aux fichiers d'automobile, de transport, d'emballage, etc., en particulier pour le dossier automobile, fait de Bole Machinery le producteur unique en Asie. Il fournira la solution pour les pièces légères auto-pièces avec l'appareil du matériau de fibre de verre longue, fibre de carbone, etc.
L'équipement de traitement le plus important au monde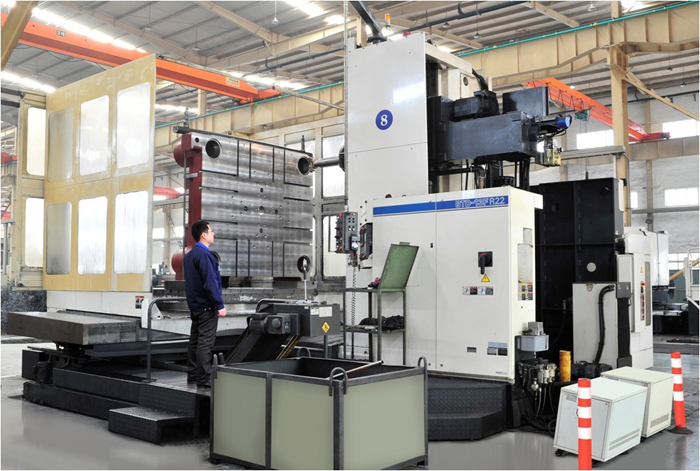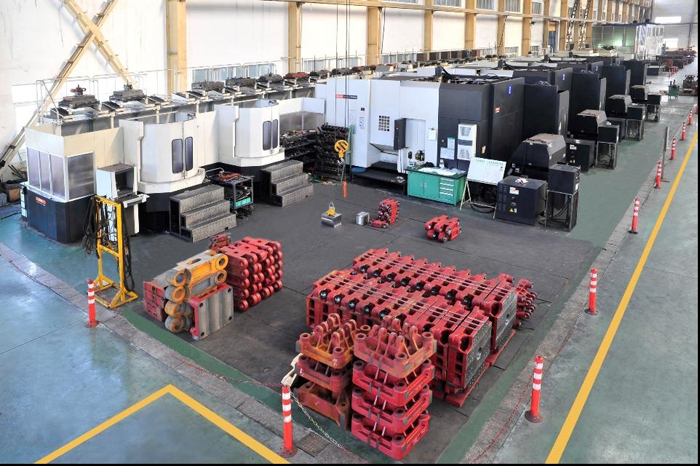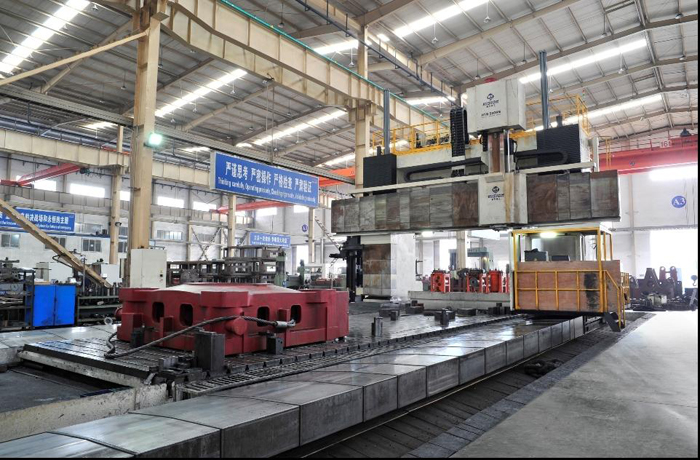 Groupes de Produits : Machine de moulage par injection de série de PVC