Machine d'injection plastique de 350 tonnes pour PET
1) La technologie du cylindre à double injection BaIanced permet à la vis d'avoir une force uniformément répartie lors de l'injection rapide.
2) Moteur hydraulique cinq étoiles avec un grand couple.
3) Assurez l'excellente condition de moulage en plastique.
4) Rechercher et développer différentes vis selon l'état d'iniection difiérent, approprié à la demande progressive et améliorer considérablement la qualité d'injection.

1. Instructions de produit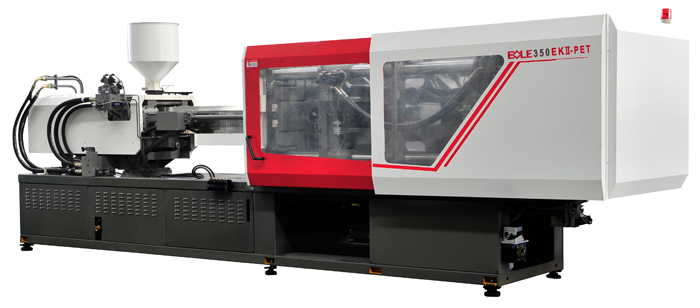 BL350EKII-PET

Screaw diameter

mm

80

Screw L/D ratio

24

Swept vloume

cm

3

1835

Shot weight(PET)

g

2018

Shot weight(PET)

oz

71.2

Injection pressure

Mpa

130

Injection rate

cm

3

/s

512

Plasticzation capacity(PET)

g/s

72.2

Maximum screw stroke

mm

365

Maximum screw speed

rpm

111

Clamping unit

Clamping force

kN

3500

Opening stroke

mm

660

Space between tie-bar(HxV)

mm

710×660

Minimum mold height(T-slot)

mm

270(225)

Maximum mold height(T-

slot)

mm

690(645)

Maximum daylight(T-slot)

mm

1350(1305)

Ejector stroke

mm

190

Ejector force

kN

113

Number of ejector pin

pc

13

Power unit

System pressure

Mpa

16

Pump motor

kW

47

Heating capacity

kW

36

Number of heating zones

5+1

others

Oil tank capacity

L

560

Machine dimensions(L×W×H)(Apr.)

M

7.2×1.7×2.3

Machine weight(Apr.)

Ton

11.5
2. Philosophie concurrentielle de Bole
Technologie de pointe et performan ce
Chine producteur unique, bascule de verrouillage central
Ligne de moulage intelligent de produits de fibre de carbone de CIML, faite pour léger de l'automobile
La performance de la machine hybride électro-hydraulique à deux plateaux a atteint le premier niveau
3. Cas des clients
Machine d'injection plastique pour PET


4. À propos de Bole Machinery
Machine d'injection plastique pour PET

La vente de Bole Machinery ne cesse de croître ces dernières années avec le lancement de la nouvelle série EKII «China Unique Producer, Central Locking Toggle». Il y a des avantages évidents dans l'industrie de l'injection sous la direction de la principale stratégie de technologie de produit. Avec la conception de la structure à bascule de verrouillage central de Bole Machinery, il y a trois avantages principaux par rapport aux concurrents: a. Haute précision du produit; b. Moins de clignotements ou pas de flash; c. 2% - 5% d' économie de matière.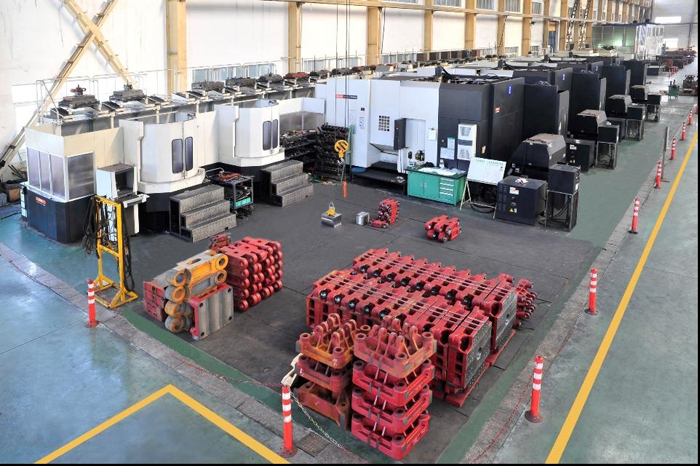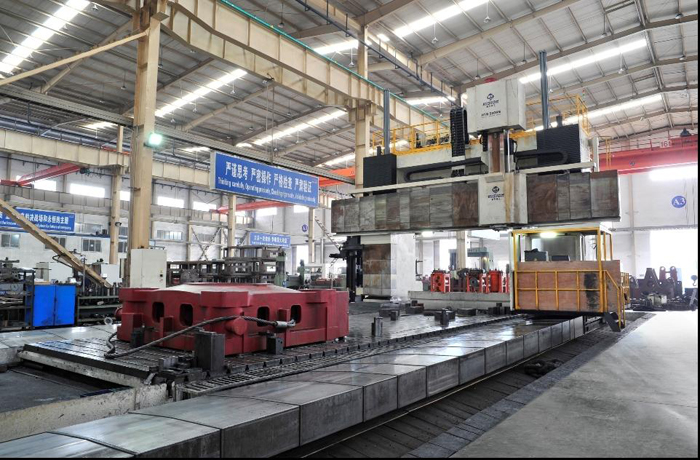 Groupes de Produits : Machine de moulage par injection de série PET